POLICY STATEMENT
F Duerr & Sons Ltd will not tolerate any form of labour exploitation of job applicants, colleagues or agency workers by individuals or groups of individuals. The Company is committed to working with all relevant organisations including the Gang Masters Licencing Authority (GLA), Unions and the Police to eradicate such practices and to protect workers.

M A DUERR
Managing Director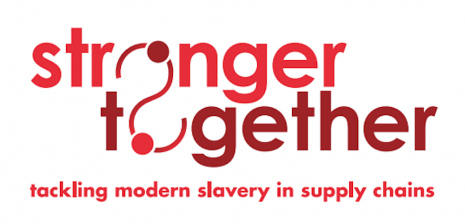 DEFINITION
Hidden labour exploitation is defined as the exploitation of job applicants and/or workers (agency, colleagues or staff) and can include such practices as forced labour, human trafficking for labour exploitation, payment for work finding services and work related exploitation such as forced use of accommodation, travel to work, or withholding of passports / visas.
PURPOSE
The purpose of this policy is to provide clarity to all line manager, supervisors, colleagues, employees, trade unions, agency workers and agency labour providers on the Company standards, processes and actions that it commits to take in order to protect workers from the threat of labour exploitation.
RESPONSIBILITIES
The HR Team are responsible for the deployment of this policy and accompanying procedures to the Board, directors, senior managers, managers, senior supervisors, union representatives, colleagues and labour providers.
The HR Team are responsible for liaising with the relevant agencies to investigate and resolve any alleged cases pf potential labour exploitation involving the company. This includes any alleged instances identified through the Company's Whistleblowing Policy and Procedure.
POLICY COMMITMENTS
The HR Team will be provided with the necessary training to ensure the appropriate level of competence.
All recruiting managers will be briefed on the Company's Policy and Procedures and will confirm their understanding of compliance requirements.
All recruitment, agency sourcing and training placement processes will be managed by competent employees.
Job applicants will not be charged fees for work of any kind, whether temporary or permanent.
To manage any complaints of hidden labour exploitation in accordance with the Company's Disciplinary Policy and to work with the police and the GLA in dealing with such complaints including providing access to documents and facilities that may be relevant in pursuing a criminal prosecution.
To work with employee consultative bodies where relevant to educate and raise awareness of colleagues and workers, and the importance of reporting any suspected cases of hidden labour exploitation and how to report these concerns.
To raise awareness of whistleblowing procedures to enable employees to raise concerns without fear and with confidentiality.
To only trade with labour providers that have policies and procedures in place that are consistent with the Company's policy on the Prevention of Hidden Labour Exploitation.
PROTOCOLS
Due to the potential for criminal involvement and / or criminal prosecution, the following protocols must be followed.
All complaints of hidden labour exploitation must be reported to the HR team before any steps are taken to investigate the matter. Investigations will only take place once the GLA have been consulted for advice and guidance.
After consultation with the GLA, the HR team will arrange a case review meeting, involving all appropriate team members and a representative from the GLA where deemed necessary.
Suspected victims of labour exploitation and / or complaints will be treated with sensitivity and confidentiality maintained at all times. Meetings with complainants and / or victims may be conducted off site and out of normal working hours to maintain confidentiality where appropriate.
The Company may use interpreters either nominated by the complainant and / or victim, where necessary.
In cases where it is believed that the complainant, or alleged victim of hidden labour exploitation is at risk of violence or harm, the HR Team will report the case to the police.
The investigation will utilise guidance from Stronger Together (www.stronger2gether.org) with regards to the minimum standard of questions to be asked.
Where the GLA request to attend any meetings, this will only be permitted with the express consent of the complainant or victim.
Detailed notes of all case meetings will be maintained throughout the process in order to assist the police or GLA in the event of criminal prosecution.
The HR Manager will ensure that Board of Directors are informed and updated of any cases.
GUIDANCE NOTES
Signs to Spot Potential Victims of Hidden Labour Exploitation
Legal Documents
Is the person in possession of their legal documents – passport, identification, visa and do they have their own bank account.
Pay
Are there a group of workers who have their wages paid into the same bank account? Are any people having wages taken off them for accommodation, food, repayment for a supposed debt, travel to work?
Transport
Are a group of workers dropped off or picked up as a group, at unusual times of the day, are they taken to the same property or location?
Appearance
Does the person look malnourished, unkempt, or appear withdrawn? Do they have any physical injuries? Do they have very few personal possessions, and often wear the same clothes? Are the clothes they are wearing suitable for the weather, or in a clean and tidy state?
Behaviour
Is the person withdrawn or appear frightened? Are they able to hold a conversation and answer any questions for themselves or do others answer for them, or do they look to others before speaking? If they talk, are they inconsistent with the information they provide about themselves, what they do outside of work? Do they interact with other colleagues, engaging in conversations, social activities etc.
Medical Care
Does the person have any old or untreated injuries or medical conditions that are apparent and have no reasonable explanation?
Fear of Authorities
Is the person afraid of the authorities (police, immigration, tax office)? Do they appear to be scared of removal from the country or work, do they fear what may happen to other family members?
Debt Bondage
Does the person perceive themselves to be in debt to someone, someone that may be threatening them?